A license key is provided once you purchase Gridbuilder ᵂᴾ. This license key belong to the email from which you purchased the plugin. In order to benefit of automatic updates from WordPress dashboard you need to activate the plugin.
Log in to your WP install
From the Administration Panels, click on the Gridbuilder ᵂᴾ Menu
Under Plugin Activation panel enter your license key and purchase email
Click Activate Plugin to register the plugin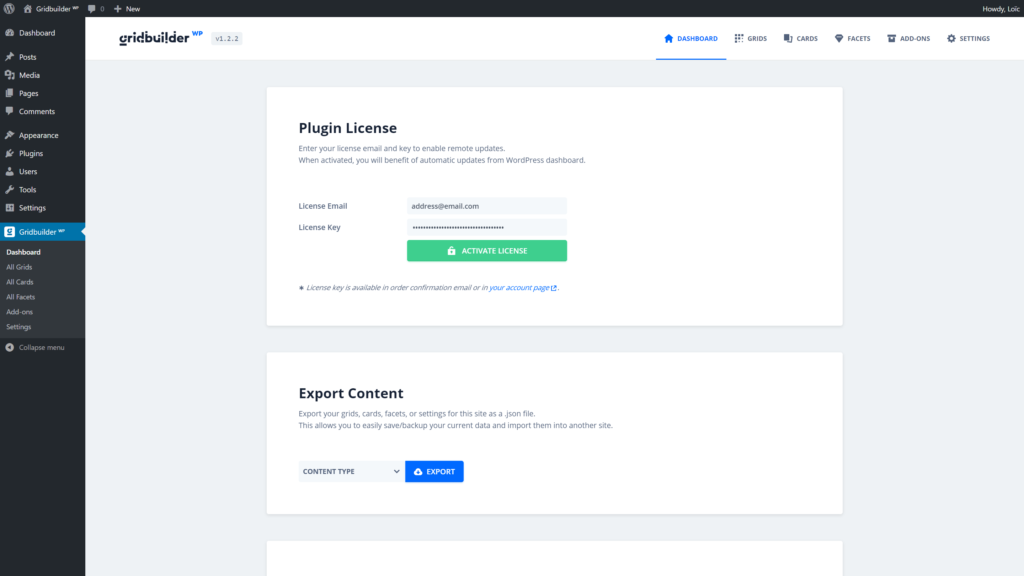 Once the plugin registered you will find information about your license (license type, number of activations, expiration date, etc.).
You can deactivate your license, at any time, to use it on another website. You can also manage your license activations directly from your account.
Log in to your WP install
From the Administration Panels, click on the Gridbuilder ᵂᴾ Menu
Under Plugin Activation click Deactivate